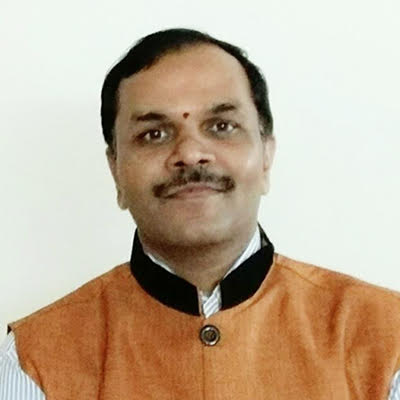 — Venkatesh Murthy, Founder and Chief Mentor, Youth for Seva
How did you come upon the idea of mobilising youth to bring about change? How did you start your journey?
I have been volunteering since my college days when I was doing engineering. I used to teach college students. Most of them were commerce students. I used to read their textbooks and then teach them. Then, later on, when I went to the US, I used to volunteer in public libraries, primarily for story-telling activities for children from underprivileged families.Since my college days, my source of inspiration has been Sri Vivekananda. His message of seeing divinity in everyone and service as the best way of worshipping the living gods One thing I noticed when I was in the US was their structured approach. For example, when I walked into the public library, I told them I was free on Saturdays and would like to volunteer. The receptionist immediately directed me to the volunteer manager. So this role was something new. Every hospital has a volunteer manager. Public libraries have volunteer managers. So, there is an engagement mechanism, which I feel is what is missing here.
So when I was planning to relocate back to India, I was contemplating, like, what should I do? I was trying to figure out where I should volunteer, and in the process, I came across many other young people, especially at my workplace. They were also interested and were telling me If you find something, let us know too. We would like to do something, but we don't know where to start or how to go about it. So I could sense the pulse. A lot of young people want to do something for society but don't know the right way to do it. At that time, I decided to leave my job and go full-time. When I was assessing whether there was a need for this kind of platform.
So that's when I thought, If we create a structured volunteering platform that has a plan for it, there is a purpose, and each one can contribute their own available time and skill sets. And there is a team where no one feels burdened, so I need to start something on the phone and take on a whole lot of responsibility. So this was the thought process that gave us the idea of youth. First, as I said, we registered it as an organization only 5 years later, in 2012. So then it was a very informal platform. Only when we started engaging the corporate volunteers. They said we needed to work with them, and that's when we registered. So that's how it was born.
That is when I initially thought of setting up a platform. I never had an idea of starting an organization as such. It was only a hobby I developed in 2007, but within one year we got a great response, and in 2008, when Times of India ran a campaign called Teach India, We got 3,000 volunteers from there. So that gave us such a big push, which was not anticipated because I was planning for organic growth, and this was an explosion.
I visited a few orphanages in Bangalore and noticed that many college students were coming there. But all they were doing was playing with children and taking selfies with kids, showing up the photos. So a lot of it was like a feel-good activity. But if you look back and see what value the children's lives add, there is nothing much. That's why I asked the students: What value do you think you have added? And can you make it more impactful? which is a little more long-lasting?
"We need to enable a system where young people can actively contribute rather than waiting for government handouts. This mindset shift is necessary at all levels of leadership—colleges, corporations, hospitals, and government systems."
Is the youth a little different today? Do you think volunteering is important to shape their worldview?
If you look back, you'll see the 16-year journey. At that time, there were no mandates in colleges or even in corporations. For example, CSR (corporate social responsibility) was not mandated, and even corporate volunteering was not mandated. However, I remember going to companies like Cisco and Intel and convincing their HR departments why they should encourage volunteering. We used to make presentations for groups of 20 or 30 employees. Over time, this has become a policy in most IT companies, and not just IT but also many other companies now encourage their employees to volunteer.
Back then, we had to persuade companies. Now, companies are proactively approaching us to engage 100 or 200 employees in similar ways. The same shift can be seen in the college space. At that time, there were no mandates in colleges, and there were no incentives for students. Even now, there are no incentives for Indian students pursuing higher studies in India. Nobody recognizes volunteering, but when they apply abroad, they need volunteer experience. Mandated service has become popular recently. Initially, a few private universities introduced it, and now the AICTE (All India Council of Technical Education), the umbrella body for all engineering colleges, has mandated that students earn activity points. With the introduction of the NEP National Education Policy, service learning will become mandatory for all undergraduate students.
While it was initially our push to encourage people to volunteer, we are now inundated with too many people wanting to do something. However, when something is mandated, it also means that there are people who are not interested but are forced to do it. There should be a mix, with only the first year being mandatory to provide exposure. From the second year onwards, it should be incentivized and recognized rather than mandated. This way, only those who are genuinely interested in volunteering will come forward, and it will be fine for those who are not interested.
Another important change I am noticing is that many people today express a desire to be change-makers. This wasn't very common in the past. When I look back, one reason for this shift is the unprecedented financial independence of this generation. In the past, my grandfather had to support fourteen children with one income, and my father had to support three children with one income. In our generation, we have two incomes and typically one or two children. The first generation of children in college today has financially secure parents, and they don't have as many family responsibilities. This newfound freedom can go in either direction. Some may indulge in mindless entertainment, always wearing headphones to listen to music, while others may turn to more extreme forms of diversion, like drugs.
In the middle, there are those who find purpose and seriously seek answers to existential questions such as, "What am I doing, and what is the purpose of life?" In our generation, these questions were often considered part of a midlife crisis at 40 or 50, but in the current generation, they are asking these questions at a much younger age, around 18 to 21. This presents a great opportunity. They are searching for meaning in life, and that's why we see many of them seeking guidance from various gurus and spiritual leaders. This is driven by the sense of boredom, which is a significant characteristic of this generation, forcing them to seek meaning in life.
Simultaneously, they are bombarded with a multitude of messages about what they need to possess in life for happiness, whereas we try to convey that true happiness and joy come from giving, not from possessing too many things.
In 2007, you were the one advocating for volunteering, now people are asking you to lead volunteering efforts, especially in the corporate world. What in your opinion has caused this change, especially, in the corporate context?
I have discussed this with many corporate leaders, especially when introducing sabbaticals that provide paid time off for employees to work with NGOs. I questioned, "Why are you spending money on sabbaticals?" When we had a few people work with the youth, including the global HR head at Infosys, Mr. Tan Murthy, he explained that in today's corporate world, leadership demands are more related to emotional intelligence than IQ. When people volunteer, their emotional intelligence improves, and their value system is transformed. For instance, when somebody goes on a sabbatical to work with NGOs and returns after a year, their value system undergoes a significant change. They become more humble and compassionate and work better in teams. These are all intangible benefits that the company observes.
Employees also feel proud of their company for offering such an opportunity to serve others genuinely. Additionally, there are certain marketing considerations related to the company's goodwill and the pressure from clients who want to see the company making a positive impact on the community. However, these are at the corporate level. Much of the value comes from enhancing the employees' value system.
For instance, when employees volunteer, even IBM selects a few high-performing individuals and sends them to volunteer in remote countries for one month. Many companies use volunteering as a tool to develop soft skills, particularly emotional adaptability and innovation. These are the reasons I have heard from corporate leaders, and it's not just my assessment.
How would you advise parents who wish to encourage their children to become more involved in the community and engage in volunteer activities to broaden their horizons?
The younger generation, especially those in science streams who engage in competitive coaching, often becomes very isolated, especially during the critical phases of classes 10-12. I recently attended the induction program for first-year Engineering students, and what I observed from both students and teachers was that for three years, they completely missed out on developing other social skills. They are locked up in a room, going from one coach to another for competitive exams, and this results in a lack of social interaction and deformities in their ability to connect with people.
Suddenly, when they enter engineering college, they either want to let loose with a group, engaging in activities like drinking, or some become very isolated because they've never learned how to engage in face-to-face conversations. They're more accustomed to online interactions, primarily through Social Media. This is a stark reality.
However, I've found that the same young people, when given a taste of what it's like to connect with a diverse group of people, truly benefit from it. Especially when we take them to interact with children in government schools, they experience joy and fulfillment. The children in these schools look up to them, and that emotional bonding becomes a new experience for them, as it's often missing in their own homes. This exposure and experience motivate them to continue volunteering. We don't focus on motivational talks; we simply present concrete ideas as to how they can make a significant difference in someone's life by dedicating just 2 hours per week and finding happiness.
In many cases, parents discourage volunteering, urging their children to focus solely on their studies. However, they need to understand that by engaging in social activities, their children become more well-rounded as human beings. Focusing solely on academic performance can lead to a lack of social skills and emotional intelligence, which are often missing. Institutions are witnessing a growing number of suicides, which is cause for concern. They're supposed to educate, but they're not adequately teaching life skills and how to handle emotions. Volunteering provides these valuable life lessons joyfully and engagingly, as opposed to formal classroom sessions on emotional intelligence. Through volunteering, they learn to connect with people, especially those from different backgrounds, which is essential for their personal growth.
Many times, people who grow up in upper-middle-class environments tend to interact with the same kind of people. They spend their free time on vacations in places like Singapore or Europe. However, when they engage with children in government schools, it offers them a different perspective and exposes them to the reality of a different side of society. This kind of exposure is invaluable. I'm particularly positive about the impact on the young people who are exposed to NGOs I have seen numerous college students running NGOs and doing phenomenal work.
How can we ensure that the process of volunteering remains genuine and not merely a checkbox for personal gain such as earning credits or securing a job? What are some overarching principles for everyone to follow in this regard?
I believe that if you consider multiple stakeholders, parents' role modeling is the first thing. You, as a parent, should volunteer first. I often say that parents don't always understand this because they have the mindset, "I wanted to learn music, so I sent my son to music class. I wanted to learn Karate, so I sent my daughter to Karate class." However, volunteering cannot be approached in the same way. You also need to allocate time to society because children learn more through role models. That's my point.
Furthermore, volunteering can be a fantastic family activity on weekends. When the family works together, it strengthens the family bond. So, the first piece of advice for parents is to lead by example—volunteer first. Then, don't just tell your children to go and volunteer; actively join with them to do so.
On the other side of the coin, if your children are already volunteering, don't stop them and insist on focusing solely on their studies. I often find that educational institutions make this mistake. I suggest a different approach: if you are a high-end school, consider implementing a twin school concept. For instance, there's a CBSE school in Bangalore that has adopted five government schools. They share their auditoriums and engage in everyday sports activities. The teachers from the private schools conduct training programs for the government school teachers. Instead of merely providing notebooks and backs, they provide opportunities for interactions, create shared resources, and strengthen their sense of community. Sharing and caring are not subjects that should be taught in a classroom; they should be practiced in real life.
Regarding corporate organizations, I encourage them to look at their ecosystems. Consider how they are taking care of their employees, including security guards, housekeeping staff, and their families. Encourage employees to build relationships with these individuals. Oftentimes, simply talking to them can bridge the gap, even if you can't completely bridge the financial divide. I have seen volunteers ask, "I have some used clothes; where can I donate them?" My advice is to start by talking to people around you, like construction workers or security guards. Engage with them; don't just give. Through conversations, you can learn about their families and understand their needs.
For example, I spoke to a security guard in our apartment complex who hails from Assam. In our conversation, I learned that his son in 10th standard was not attending school. When I inquired further, he explained that he was unaware that the government schools offered an English-medium option. I encouraged him to enroll his son in the English-medium school nearby, and he did. Last year, the boy completed the sixth standard. This illustrates my point that talking to people around you and developing connections can help you understand their needs and make a positive impact without waiting for someone to tell you what needs to be done. This applies to individuals from financially challenged families and can be encouraged in corporate settings and residential complexes.
Regarding what corporations can do to support volunteering, I believe one crucial aspect is the sincerity of their support. Many times, it becomes a mere checkbox exercise, driven by pressure from the company's US office, which mandates a certain percentage of employees to volunteer. In such cases, it's done more for compliance than genuine engagement. On the other hand, in some companies, the CSR (corporate social responsibility) department is very compassionate. They actively participate, come with their teams, and have a deeper understanding of the importance of volunteering.
I think having compassionate people in CSR roles makes a huge difference. We have seen people from the CSR departments who were so compassionate and down to earth and they participated and understood the ground realities. One of the ideas behind volunteering is to take individuals out of their comfort zones. The aim is not to create the same comfort when they come to volunteer. So, one message I want to convey to corporations is to challenge their employees to step out of their comfort zones.
Another recommendation for corporations is to have a reflection session with volunteers at least once a year. This session should focus on what volunteers have observed during their volunteering experiences. For instance, I recently facilitated a reflection session for employees at Texas Instruments, which turned out to be a wonderful two-hour discussion. During the session, we explored questions that arose in their minds, such as why the government school is the way it is. A free-flowing discussion with someone from the NGO sector can be beneficial. Reflection is where the learning becomes internalized, and this is a crucial aspect that many organizations overlook. It goes beyond merely focusing on the activity itself.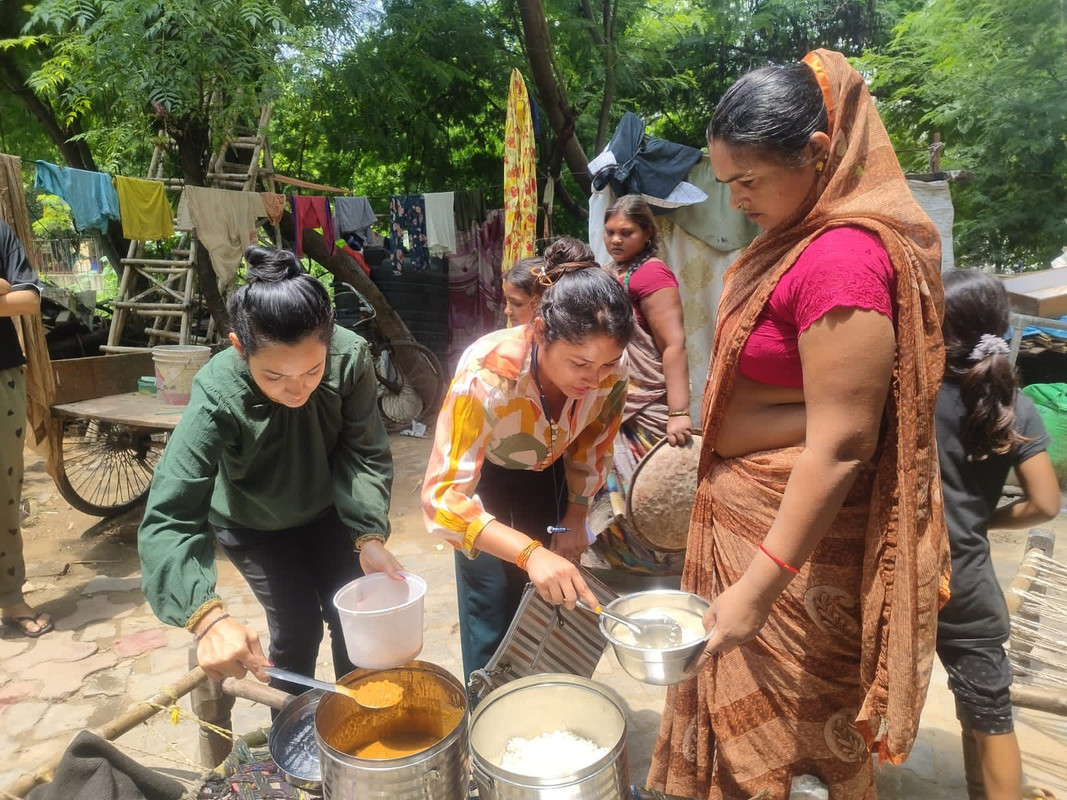 Considering volunteering as both an economic and social strategy, if we were to formalize and integrate it into our economy and society, do you believe it could significantly impact change on the ground? What are your thoughts on how volunteering can contribute to India's growth ambitions in the years ahead?
That's a crucial point you mentioned because, in a market-driven economy, If GDP is the primary growth parameter, then the rich-poor wealth divide is bound to widen. That's how the system is set up. The only way to increase GDP is by consuming more and more, and this will have a detrimental effect on the environment. These two aspects are interconnected. Wealth is going to grow, but the environment is going to become more hazardous. Given that, this is the direction we are heading, the question is, how can we minimize some of this collateral damage?
One way is by creating a compassionate elite. Right now, can the elite be more compassionate? Can they be more inclusive in their thinking? Can they be more sensitive? Large-scale volunteering can foster such compassionate individuals. For instance, take the example of a medical student. If they are compassionate, even if the institution is profit-focused, they may choose not to join a company or hospital that sets aggressive targets for scans and surgeries. They may opt for hospitals that are not solely target-driven or even start their social enterprise if they see it as a way to serve a larger number of people. So, the bottom line is that compassionate individuals in any role, whether it's a political leader, corporate leader, educational leader, or doctor, are an asset. Without compassion, any role can potentially harm rather than help.
It's not just about changing systems. Even if the best systems are in place, if people within those systems are corrupt or unethical, they can exploit the system. Volunteering can create compassionate individuals who, regardless of their roles, are less likely to exploit others or the systems they work within. This type of system is needed, both in the private sector and within the government.
With the institutionalization of volunteering, the biggest challenge right now is engagement, not the supply of volunteers. Who will absorb these volunteers? Because when NEP makes volunteering mandatory, we will have 4 million college undergraduates in India, and many of them may not be eager to engage in volunteer work.
One potential solution is embedding a volunteer system within the government itself. We are experimenting with the Labour Department because the government can provide opportunities, but many individuals may not know how to enroll in such programs. Different state governments, like in Karnataka, have schemes specifically like eShram for construction workers, but they require online registration, which many laborers may not know how to do. Thus, one of the initiatives we've undertaken in Youth for Seva is to train young people to understand government schemes and work with the underprivileged. This would ensure that government benefits reach their intended recipients.
When NEP makes Ultimately, the government system needs to adapt to make room for volunteers. Only then can we accommodate the growing number of young people eager to make a difference. Otherwise, we risk seeing fraudulent agencies crop up and exploit the mandated volunteering requirements in engineering colleges, where students are paying for fake reports and certificates.
Colleges do this because, for example, one engineering college may have 5,000 students. However, it's not the expertise or specialty of the college faculty to engage all these students in volunteering, and NGOs cannot effectively manage 5,000 volunteers. As a result, the students often resort to paying agencies to provide certificates to fulfill the volunteer requirements.
To prevent this from happening, I strongly believe that the government needs to open up opportunities for volunteer engagement. However, there is still resistance to this idea. I am actively advocating with different governments to create opportunities for people to volunteer without providing monetary incentives. This is an important aspect of institutionalizing volunteer engagement.
As I mentioned earlier, public libraries in India can create a role for a volunteer manager, and public hospitals can also establish a volunteer manager position. By creating these volunteer engagement systems, individuals will become more deeply involved in meaningful work.
Is making volunteering mandatory, a good way to encourage it?
I believe that the question is not really at its end. This is why we are conducting workshops for college faculty on how to effectively monitor volunteering efforts. The goal is to go beyond merely ticking a checkbox; it's about capacity building and reorienting the leadership in colleges, hospitals, and government agencies.
It is essential that everyone, from college and corporate leaders to hospital and government officials, understand the importance of community engagement. In the past, we discussed in Karnataka's government how the Youth Welfare Department should perceive young people not as mere beneficiaries of welfare schemes but as contributors to society. We need to enable a system where young people can actively contribute rather than waiting for government handouts. This mindset shift is necessary at all levels of leadership—colleges, corporations, hospitals, and government systems.
If we can make this adjustment, then initiatives like making volunteering mandatory in some cases or corporations making it compulsory will naturally fall into place if there is a proper mechanism. Organizations like Youth for Seva can play a role, but ultimately, this idea needs to become ingrained in the government itself. Every department should create opportunities for people to volunteer. This, I believe, is the only way to scale up volunteer engagement.
We also need to reorient people and help them understand what they gain through volunteering. It's not just about soft skills, communication skills, social intelligence, emotional intelligence, and spiritual growth. It's about developing humility and a sense of connectedness with everyone and everything in this creation. True joy lies in these experiences.